Click here to see my image gallery from this game.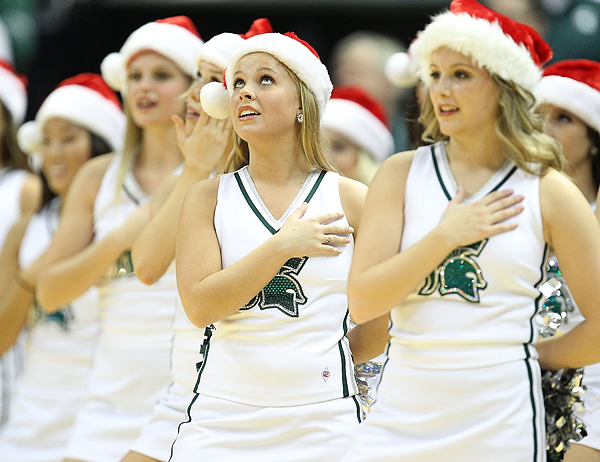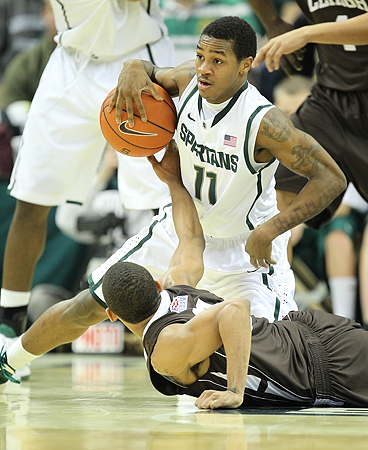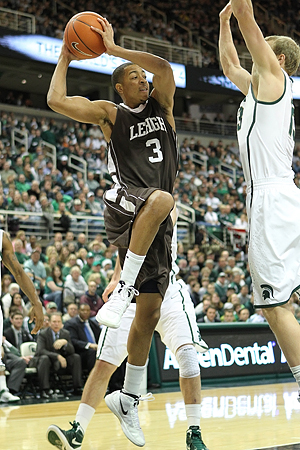 Its 3 days before Christmas and all though the house(inset Breslin here) the IZZONE is not stirring their all on Christmas break. There are a few die-hard students, but for the most part it's Alumni filling their seats. This is the last game before the Big Ten season officially starts. Today opponent is the Lehigh Mountain Hawks. The Hawks come into this game 9-4, going .500 on away games.
Its a good game, with Lehigh hanging tough. But in the end it was the Spartans 90-81. Appling had 19, Dawson 14 and of course Draymond got another double-double.
I'm a little excited, because I'm off to the Caribbean over the holiday's with my lovely wife to just get away from it all. Doing some scuba diving in Grand Cayman, some shopping everywhere. Never been on a cruise so should be interesting. I expect to come home tanner and fatter. Merry Christmas to all!!!